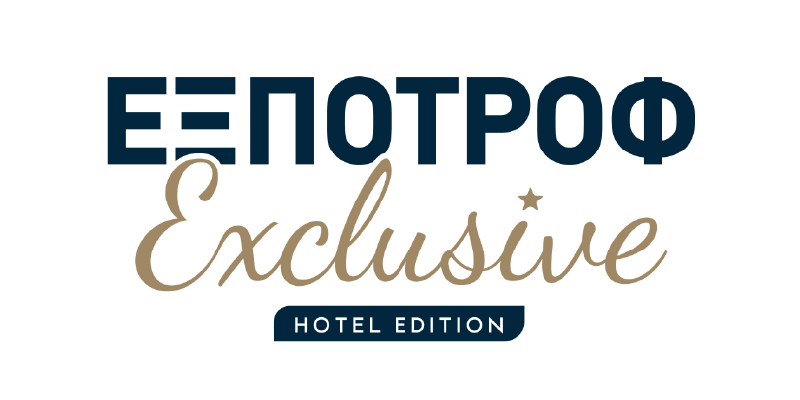 EXPOTROF EXCLUSIVE - HOTEL EDITION
@
HotelBrain
Academy
The new exclusive event for Tourism and Catering professionals
EXPOTROF EXCLUSIVE – HOTEL EDITION @ HotelBrain Academy is the new gastronomic event, which comes to strengthen the Greek production and propose solutions to all professionals of Tourism and Catering who wish to stand out from the competition and to foodies who are interested in getting to know the new trends in Greek gastronomy!
More specifically, the new exclusive event brings together the most remarkable proposals for hotels, accommodation, restaurants, wine bars and bistros. With a key feature of locality, authenticity, seasonality and sustainability, EXPOTROF presents at HotelBrain Academy products from 16 Greek producers, which provide solutions for the kitchens of hotels, restaurants, bistros and mini bars and those who wish to impress their customers with the quality of their services.
EXPOTROF EXCLUSIVE – HOTEL EDITION will take place on Monday 27 November 2023, from 11.00 to 20.00 at the premises of HotelBrain Academy in the heart of Athens.
The organization is undertaken by RM International, the organizing company of EXPOTROF, specializing in food exhibitions.
The Grand Sponsor of the event is HotelBrain Academy, the new model Academy of the largest Greek hotel group HotelBrain.